For 65 seasons, the Island Players has brought Shakespeare, modern comedy, and chilling thrillers to the beautiful beaches of  north Anna Maria Island. Conveniently located at 10009 Gulf Drive (on the corner of Pine Avenue), the Island Players fulfills all of your histrionic needs! If you're looking for musicals, be sure to check out the Sarasota Players or the brand new Manatee Performing Arts Center.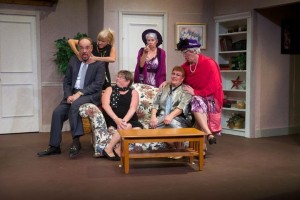 Island Players 2013-2014 Performance
An Act of the Imagination: October 10-20
Over the River and Through the Woods: December 5-15
Delval Divas: January 23-February 9
Mama Won't Fly: March 20-April 6
And the Winner Is: May 15-25
Island Players
10009 Gulf Drive, Anna Maria Florida
Box Office: (941) 778-5755
Performances run Tuesday through Saturday at 8 pm; Sunday at 2 pm. Tickets are $20.