Anna Maria Island is a barrier island that contains three separate cities. Bradenton Beach is the most Southern beach and contains many condominium communities for rent as well as some single family homes. Approximately 1,500 people call Bradenton Beach home.
Holmes Beach is the next Northern city on Anna Maria Island and has more than 5,000 permanent residents. Holmes Beach is mostly single family homes with a fair amount of condominium's close to the beach. Finding accommodations in Holmes Beach needs to be done with care as it is the widest area of Anna Maria Island. There are accommodations on the Bay as well as the Gulf of Mexico. Many sections of Holmes Beach are not considered a flip flop walk to the beach. There are a few thousand vacation rentals in Holmes Beach. There are many condominium and resort rentals which can substitute for a hotel and do offer daily maid services. Island Real Estate can offer daily maid services the same as a hotel and many agree the absence of hotels on Anna Maria Island helps to make it quaint and peaceful.
Anna Maria City is the most northern city on Anna Maria Island and much of the city coastline has wonderful views of the Skyway bridge as well as the Tampa Bay. Anna Maria City has an estimated 1,500 full time residents and is primarily made up of single family homes with very few condominium complexes in Anna Maria. Anna Maria City is very quiet and yes, still no hotels. Most visitors to Anna Maria love the low key nature of the city and vacation rentals are the only option you have in Anna Maria.
Many ask why no chain hotels on Anna Maria Island? Primarily the reason is our low key nature which also restricts drive up windows for dining such as McDonalds or Burger King. In fact more than 30 years ago Anna Maria Island established a building ordinance which does not allow constructing a building more than 37 feet high. I have not seen many hotels less than 37 feet high. Have you? Thus slowly Anna Maria Island has found other ways to allow visitors to holiday on the beaches of Anna Maria. Vacation rental accommodations have replaced the need for hotels and most likely this will not change anytime soon.
Island Real Estate Vacations continues to offer hotel amenities in our vacation rentals. Most of our rentals enlist in our premium linen program. We utilize hotel quality linens which we professionally clean in our property and linen facility located in Holmes Beach. With state of the art laundry equipment we utilize the least obtrusive cleaning process available. Want the luxury of a Ritz Carlton hotel, no problem. Choose one of our luxury properties. Prefer high value like the Holiday Inn Hotel, no problem. Normally to create value most of our rentals do not include a daily maid service as you would find in a hotel. Our standard holiday rental includes one clean at the end of your stay. If you prefer a daily maid service similar to a hotel please ask our vacation specialists for this service and we would be happy to provide daily cleaning services.
Island Real Estate offers a free guest services area very similar to a hotel however the only difference is our guest area located at our Marina drive office is free of charge. Don't forget our real estate lobbies are chalked full of information on the area and things to do. Our offices are open 7 days a week with a human operator on call 24 hours a day, 7 days a week. Still not convinced, Trip Advisor one of the largest on line accommodations raters on hotels as provided Island Real Estate a measure of excellence when it comes to neutral reviews from visitors that stay in our rentals.
Your probably asking yourself why choose a vacation rental versus a hotel. Firstly as we have mentioned, if you want to stay on Anna Maria Island there are not many other choices. Rather than focus on the fact that you cannot stay in a hotel on beautiful Anna Maria Island lets talk about the pro's and cons to staying in a vacation rental versus a hotel. Pro – there is a lot more room to enjoy friends and family in a vacation rental. The average 1 bedroom vacation rental is more than double the size of most hotel rooms. Forget about it if you have more than two people. An average high season vacation rental with Gulf Views in high season is around $1500 USD. Take out a two hotel rooms for 4 people and the price tag will be almost $500 a night or $3500. Pro – you can decide if you want to dine in or dine out. Vacation rentals are equipped with full kitchens. Bake a birthday cake or cook someone's favorite meal. Sure some hotels offer one burner and a hotel size refrigerator but the only holiday feast your cooking in a hotel room is a Swanson TV Dinner. Pro – no extra fees. Have you ever arrived to a hotel to find out Internet is not free? More like $15 or even $25 a day. Oops, parking is $25 a day. Not so with our vacation rentals. Internet is provided for free, no parking fees. Pro – have you ever brought a DVD from home or rented one and tried to watch it at a hotel. Does not work well. They have their own media center and you bet, it costs more money. Sure, renting a DVD costs money but the last time I checked there are not many DVD's renting for $8 a movie. Pro – many of our rentals offer PlayStation, XBox, Wii, you name it. Once again, free of charge and included in your rental rate. Pro – Have you ever watched a movie or your favorite weekly show on a 55″ big screen Television in a hotel. I have never seen a big screen TV at a hotel let alone surround sound and more. All that can be found in a vacation rental. Pro – would you prefer swimming in a private pool or shared pool? Share the spa with other hoteliers? Not so in a single family rental. You have all the privacy in the world. Pro – ever try to fire up the barbie at a hotel? No such thing, there
are not barbecue's at a hotel. What to do when you spend most of the day out on the water and want to grill up the fresh Grouper or Snapper you just pulled out of the Gulf of Mexico waters? You are out of luck in a hotel but in most of our single family vacation rentals we offer barbecues. Some homes have barbecue pits or systems seen on shows like "The Rich and Famous." Don't forget outdoor kitchens pool side where you can enjoy cooking, swimming and pulling your favorite beverage out of the pool side refrigerator. I cannot remember the last time I saw a refrigerator pool side at the hotel. Hotels let us take cold beverages in the pool. Yes, some do and they are some pretty fancy drinks for $10 a piece. Pro – Storage for outside activities. Want to bring your boat to a hotel? I don't think so, what about storing beach bicycles or kayaks at the hotel. Nope, not a choice last I checked.
Con – Most hotels allow you to cancel anytime for more money. A hotel cancellation policy is easier than a vacation rental however Island Real Estate does offer travel insurance for your stay with us. Yes it is more money but the last time I checked hotels offer lower rates if you waive your right to cancel at any time. Perhaps a hotel offering cancel anytime as a standard is nicer than a vacation rental but would you prefer to have the choice to waive that option and save money? Con – Many hotels have restaurants within the complex. Is it nice to go grab a $10 beer down at the hotel bar or pick up some food? You bet, how about visiting the grocery store, picking up what you need with a little pre-planning and using a local concierge service to deliver any meal you want from all Anna Maria Island Restaurants. Does this take a little pre-planning in a vacation rental as compared to a hotel. You bet but there are still lots of options to have food delivered to your Island Real Estate vacation rental.
Too much information you say about accommodations? You just need to stay on Anna Maria Island. Well it is time to call Island Real Estate and we can help you find your perfect hotel like accommodation. Our vacation specialists are on staff 7 days a week. Make it a great day and hope to see you on Anna Maria Island soon!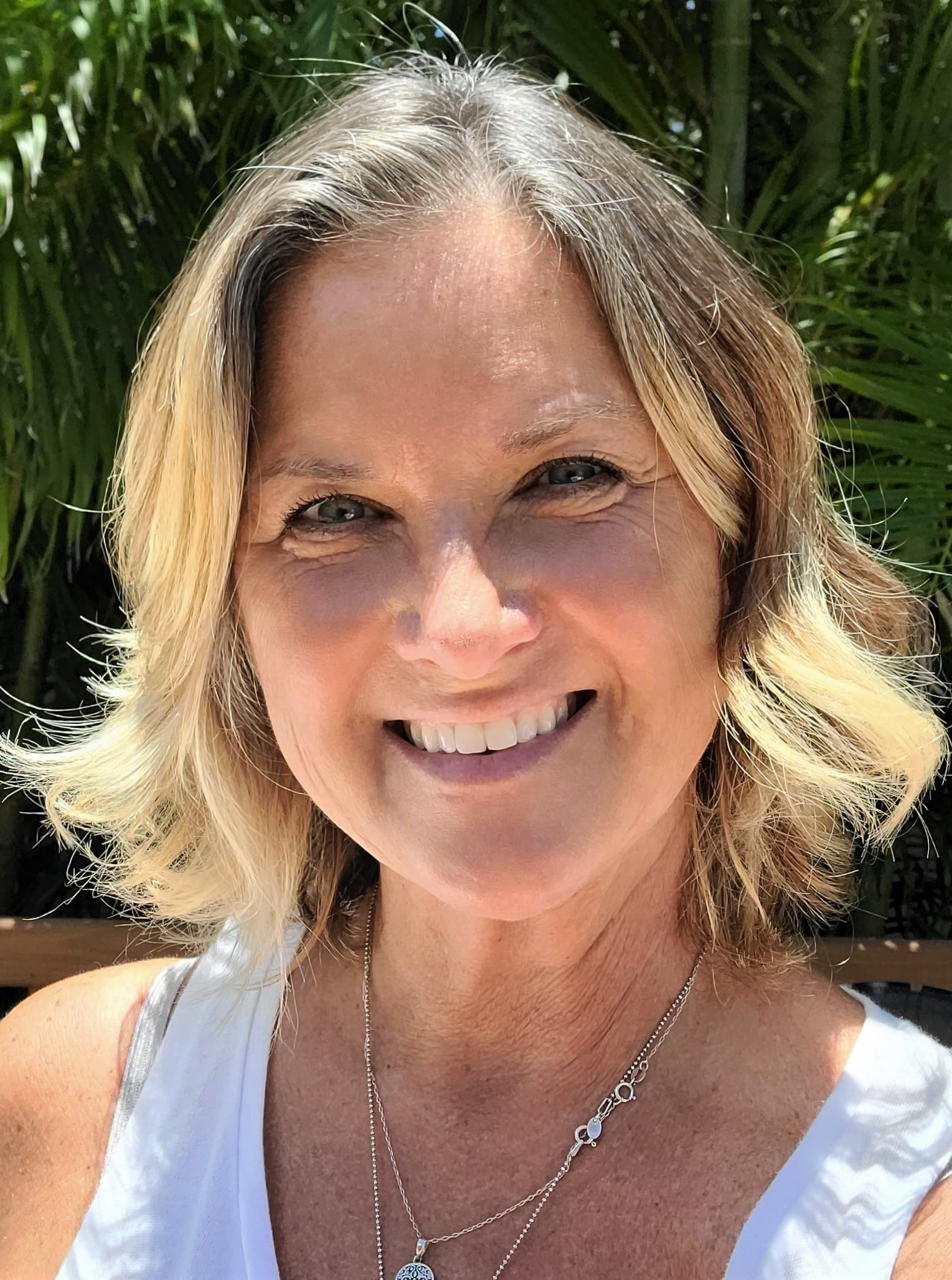 Learn More about Jodi Nichols – the CEO of Island Real Estate Vacations. Jodi handles all things vacation rentals and leads our renovation and design division!