Top Four Reasons to Stay on Anna Maria Island
If you've seen or stayed on Anna Maria Island before you know just how beautiful it is along the white sand beaches. Anna Maria Island is an island paradise with many of the comforts of civilization without taking away from that laid back island feeling. Aside from that what makes Anna Maria Island so great though? Well, let's count them out for you.
1. The beautiful coastal weather.
The average temperature on Anna Maria Island is 74.8 degrees Fahrenheit (23.75 celsius). This makes for a lot of wonderful beach days even in the fall! When the leaves are falling in other parts of the country we're still tanning on the beach or sporting shorts and flip flops.
2. An average of 361 sunny days a year.
Anna Maria Island fits in well with the rest of Florida featuring 361 days of sunshine a year. While there may be afternoon showers (we see them most often around 5-6 pm in the summer) usually lasting for less than an hour, that still leaves beautiful mornings and nights to catch a sunrise over Tampa Bay and sunset over the Gulf of Mexico. Nearly every day is a beach day!
3. The laid back island atmosphere.
Anna Maria Island still has that old Florida feel while maintaining modern living. Days are determined by sunrise and sunset rather than clocks. Golf carts are allowed on all Anna Maria Island roads so you can take a cruise to the store, patronize your favorite restaurant, or swing by the beach all on one charge.
4. The strong sense of community.
Anna Maria Island is a small enough community that you'll see familiar faces everywhere you go. There are plenty of fun social events in the winter months to get involved with, and a lot of volunteering groups that are constantly improving our personal piece of paradise. The Chamber of Commerce routinely hosts bigger events and has friendly games of horseshoes every Wednesday and Saturday morning.
So what are you waiting for? We'll be patiently awaiting your arrival!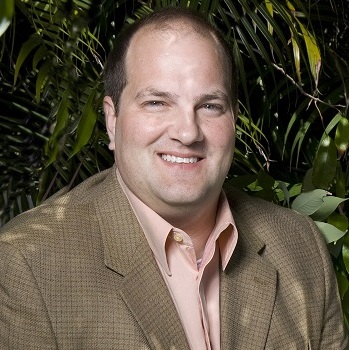 Meet Larry Chatt.  Larry is the Broker/Owner of Island Real Estate – and has owned Anna Maria Island investment property while residing in New England, Ohio, Colorado, Iowa and across Europe. He and his family have been on the island for decades and Larry has served his community in various roles with the Anna Maria Island Chamber of Commerce